Updates & News
ABRL ebay Auction, Finis!
The ABRL Bouvier Benefit ebay Auction is now closed! Thank you to all who bid on the beautiful items assembled by Deborah Dickerson, and an equally sincere thanks to all our generous donors who contributed items to the auction.
---
We Need Your Bouvier Stories! Have a Bouvier? Then likely you've got a story or two. The editor of the Rescue Roundup, our quarterly newsletter, has put together a brief survey. Quick and easy to fill out! Click here to take the survey. And maybe you'll see your Bouv's story in print!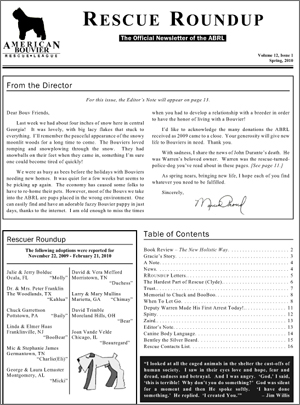 ---
Foster Homes Needed!
Fostering a rescue Bouvier can be a very rewarding experience. Read more here or contact Leda and change a Bouvier's life!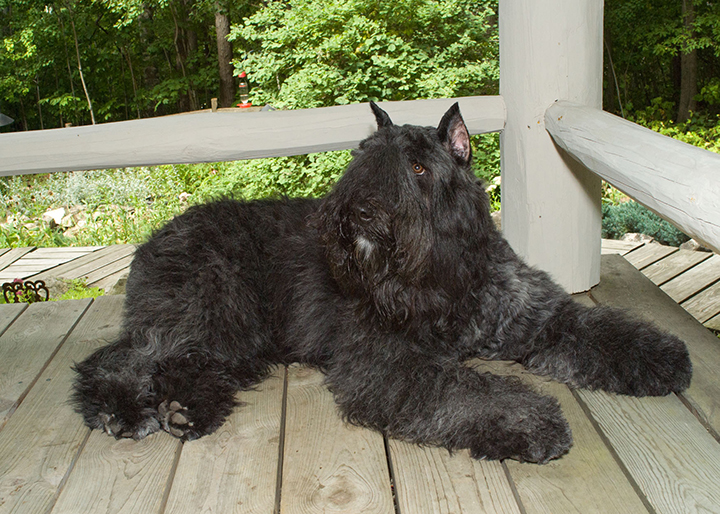 ---
Read "Living with a Bouvier" as published in Showsight magazine.
---
ABRL Store Open!
Click here to shop.
---
---
Check out ABRL's most recent revised guidelines.
---
American Bouvier Rescue League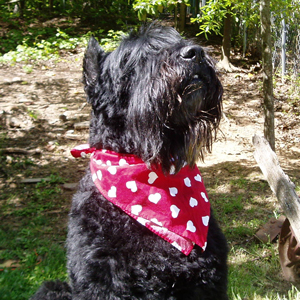 Welcome to the home page for the American Bouvier Rescue League (ABRL). We are a 501(c)(3) non-profit organization dedicated to finding responsible and loving homes for misplaced, neglected and unwanted Bouviers. On our site you will find information about Bouviers, Bouviers available for adoption, how to adopt a Bouvier, resources and links on a variety of topics, and how you can help us in our mission to save and serve this noble breed. Check back in frequently to see what's new with the ABRL!
Featured Bouvier: CADIA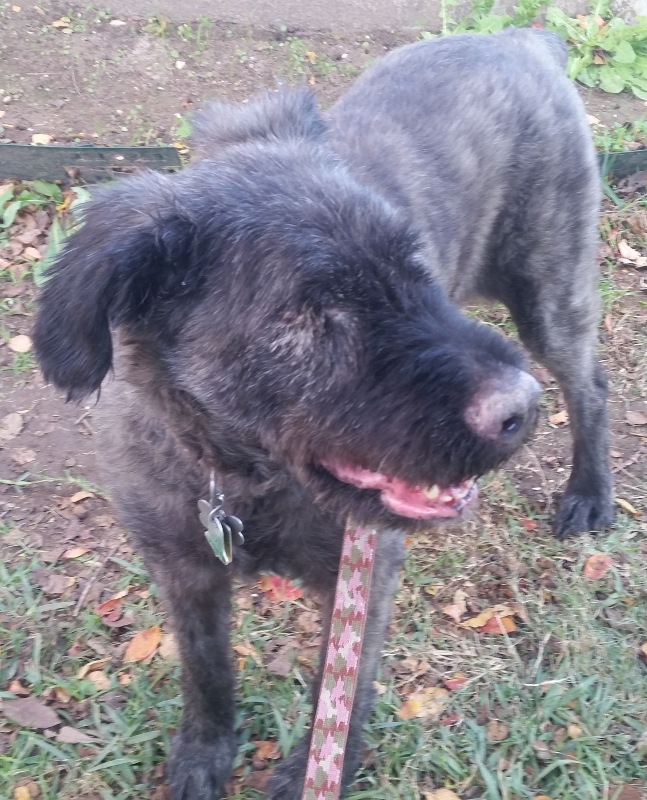 Miss Cadia is a 6 year old, 70 pound pure bred Bouvier girl who happens to be blind. She lost her eyes due to painful glaucoma, but is pain free and just as opinionated, sassy and devoted as any Bouvier girl. Cadia has natural ears, a docked tail, and has been spayed. Read More...

Support ABRL
#StartWithaSmile at smile.amazon.com/ch/56-1674302 for your holiday gifts and Amazon donates to American Bouvier Des Flandres Club Inc.