Updates & News
eBay auction to benefit ABRL Thanks to all who donated items to our auction, and to those who bid. The auction was a rousing success, raising close to $2500 for ABRL!
ABRL Calendar
Help ABRL! When you purchase a BFSC Bouvier calendar, all proceeds benefit ABRL. GREAT gift idea! Click here to order today.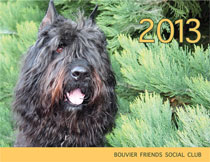 Check out ABRL's most recent revised guidelines.
ABRL Store Open!
Click here to shop. Also, go to Café Press to see some other neat Bouvier offerings.
American Bouvier Rescue League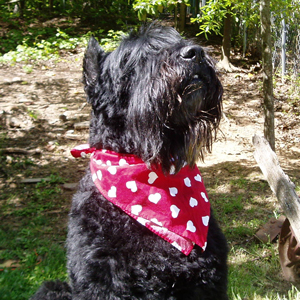 Welcome to the home page for the American Bouvier Rescue League (ABRL). We are a 501(c)(3) non-profit organization dedicated to finding responsible and loving homes for misplaced, neglected and unwanted Bouviers. On our site you will find information about Bouviers, Bouviers available for adoption, how to adopt a Bouvier, resources and links on a variety of topics, and how you can help us in our mission to save and serve this noble breed. Check back in frequently to see what's new with the ABRL!
Featured Bouvier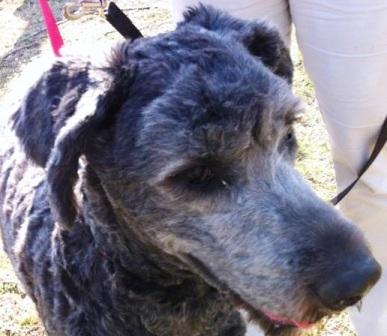 SPECIAL NEEDS. Wrigley is a 15 month old male silver brindle Bouvier who is deaf. He is healthy, neutered, up to date on shots, and heartworm negative. He weighs about 85 pounds. Wrigley is very smart... Read More...

Speaking for Spot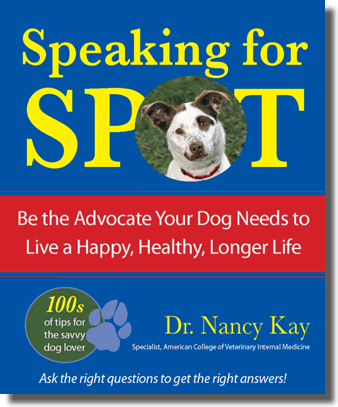 Purchase a copy of Dr. Nancy Kay's book, Speaking for Spot, and a donation will be made to the ABRL. Complimentary, dog themed, gift wrap is available with every purchase, too!