Bouviers Available for Adoption
Thank you for your interest in adopting a Bouvier des Flandres. The Bouviers we offer for adoption have been screened by those knowledgeable in the breed and we feel they are very desirable dogs. We hope to provide them with excellent homes. For each Bouvier adopted, we ask payment for actual expenses incurred or a minimum of $300.00. To be considered as an adopter, please fill out an application.
Nash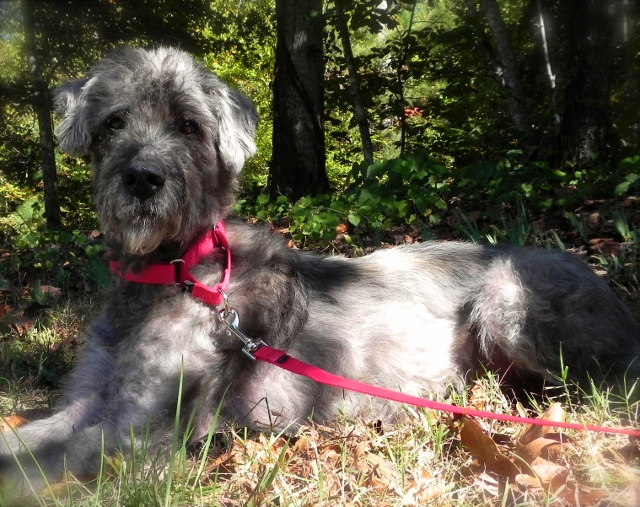 western North Carolina
Male
6 years
No
Yes
Mr. Nash is a friendly six year old, almost-natural tail and natural-eared Bouvier. We have been waiting... and Nash was finally owner-surrendered to ABRL as they are moving and, happily for Nash, not taking him. Nash is adorable with scads of intelligence and good humor that just shine through his bright and sparkling eyes. He is always ready for a good time, whether it be ball chasing or going for a car ride. Nash had almost no coat when he was surrendered due to flea dermatitis and a low thyroid condition. With treatment, and a bit of time his coat is now coming back in fast and he will be both beautiful and elegant when in full coat. Other health issues are being corrected and treated and his physical response has been positive. Nash does react badly to large things in a hand, and needs sensitivity to show him the right way to do things. He turns off at hard corrections and while owned by a human male, generally prefers female humans but also is affectionate to males after just a little bit. Love and attention will help him in a new home as he is a quick study and wants to please. In our house, for weeks now, Nash has been reliably housebroken without one accident, though we are vigilant in offering outside opportunities. He has also tolerated our in-home cats nicely but the two species are always supervised when occupying the same spaces. Once neutered and up to physical snuff, Nash will require a busy and active home. His disposition requires car rides, short but intense ball play a couple times a day, outings and at least two really nice, thick dog beds with pillows please, for relaxation. Nash is neither an energizer bunny-Bouv, nor couch potato but he really enjoys hiking - Nash is terrific and easy to lead on woods and hiking trails on a 18 foot lead and has great stamina, though walks of any type are greatly enjoyed. Ice cream outings and lounging next to you while you read or pursue another chair-involved activity are big in his book also. A large (ball-playing length) nicely secure fenced yard will be a requirement for Nash, and so will an obedience course as Nash still can pull hard on his lead to investigate new things - though improving by leaps and bounds (with leaps decreasing with time) so some strength will be required to do the training. Nash will need continual life-long veterinary monitoring for low thyroid issues and probably will require life-long medication. He scarfs up his chewable thyroid tablets and that makes it easy. Nash has found he loves a house job, adores being with people, gets along OK well-supervised with other dogs of both genders, though being long-intact he is a dominant male, especially on initial meetings. Nash, like many rescues, does show resource-guarding behavior. In his case, it is mild and specific to other dogs, and has been reserved only to people-attention and his ball, which must be the indestructible sort as Nash is admittedly All-Boy, but with a sensitive, intuitive side. Nash shows a determined loyalty to those he has presented with his heart and evidences separation anxiety, which is improving slowly but will likely continue with a change of home and situation until he feels secure and it will take time. Nash has had a hard life thus far, due to neglect and poor care. With his loving personality, we feel it past time he revels in the attention and love of his people. Therefore, we wish to see him in a home where he has people companionship most of the day. Nash is funny, charming and personable. Nash is located in Western North Carolina. Scheduled within the next week, Nash will be neutered and will be available for adoption after that event. If you feel you can offer Nash his own great time in your life, and meet his requirements, please fill out an application on line to be considered as an adopter. For information and more photos contact Deborah.

Bear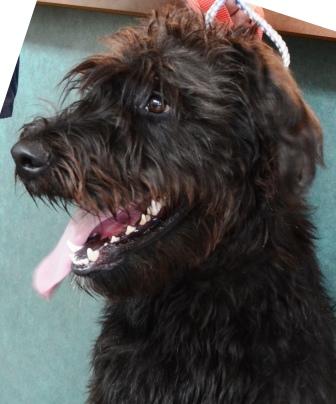 San Antonio, TX
Male
4 years
No
No
Handsome Bear is a 4 year old neutered pure bred male Bouvier with natural ears and tail. He is heartworm negative, and up to date on vetting. Bear comes from strong working lines and requires an experienced handler. To be considered as an adopter, please fill out an application on line. For information contact Dagi or call 210-289-4463.