Bouviers Available for Adoption
Thank you for your interest in adopting a Bouvier des Flandres. The Bouviers we offer for adoption have been screened by those knowledgeable in the breed and we feel they are very desirable dogs. We hope to provide them with excellent homes. For each Bouvier adopted, we ask payment for actual expenses incurred or a minimum of $300.00. To be considered as an adopter, please fill out an application.

Axel (adoption pending)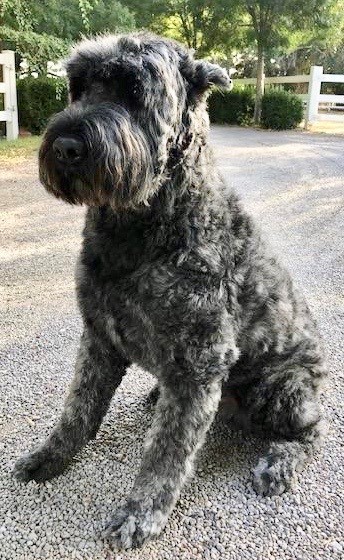 Southern Nevada
Male
2.5 years
Yes
Yes
ADOPTION PENDING. Axel is a beautiful, 2.5 year old, purebred, cropped and docked, neutered, Bouvier des Flandres. He is up-to-date on his inoculations and is heartworm negative. Axel has been living in the home, on a ranch, with his people who do love him. He is housebroken, crate trained, doggy door trained, gets along well with other dogs, and children, and shows excellent judgement with them, and plays nicely with other stranger-canines visiting the farm after getting to know them, though cats are not recommended as they are too entertaining. Unfortunately, so are the horses and other livestock on his ranch and, while not mean or aggressive, Axel simply cannot/will not keep himself from trying to herd them and interfering with them in a way that isn't productive. In the case of the horses and larger livestock, this is certain to result in injury to Axel because horses, iron shoes and kicking are really very bad indeed for his health, not to mention his life. In spite of his love of play, Axel has had now to be kept away from family activities which revolve nearly 24/7 around the farm livestock which isn't fair to Axel. He is not used to a solitary lifestyle and we would like to see him with people who could be home most of the time, would take him places, and do things (he is nicely leash trained and adores car rides). We make recommendations for classes in agility or nose work and obedience to satisfy his self-employment wishes. While a leash walking star, Axel fails recall on a regular basis, so obedience training truly should be one of those places visited. Same consideration in that a secure, six foot fence encompassing a generous area will be a requirement for adoption, and not optional. Axel is located in Southern Nevada. To be considered as an adopter, please fill out an application online. If email contact is made without an application, please include a telephone number if you have other questions regarding Axel. For more information, email your questions and your telephone number to Deborah.

Bear (COURTESY POST)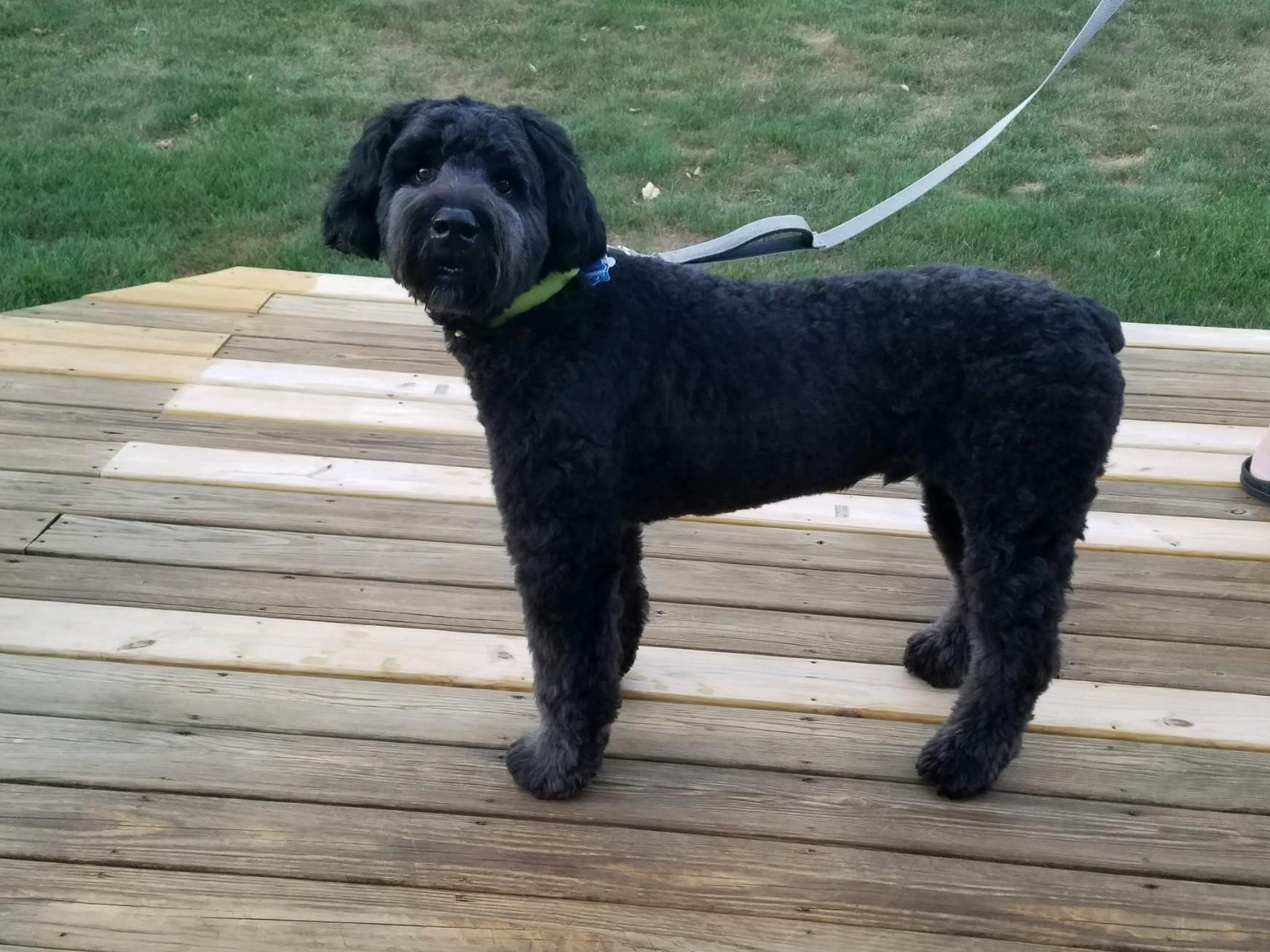 Northeastern Ohio
Male
3 years
No
Yes
COURTESY POST. Note: Bear is not being placed through the ABRL; interested parties will contact the individual who is helping Bear's family find him a new home. Bear is a thee year old male Bouvier who weighs about 85 pounds. He has been with his current family since he was about 8 weeks old. He knows basic obedience, walks nicely on a leash, and has done some agility work. Of late Bear has gotten a bit too big for his fuzzy britches and has started asserting himself with his family. His family is not experienced with strong willed working breeds and have decided it would be in Bear's best interest that he be moved to an experienced Bouvier home where he can receive the guidance required to help him reach his full potential. Bear has responded well to initial redirection and reinforcement training implemented recently. Bear requires an ADULTS ONLY home. Due to his high prey drive, he requires a CAT-FREE home as well. He's fine with other dogs and adults. This is a private adoption; do not submit an ABRL adoption application if you are interested in Bear. For more information on Bear, email Colleen.