Bouviers Available for Adoption
Thank you for your interest in adopting a Bouvier des Flandres. The Bouviers we offer for adoption have been screened by those knowledgeable in the breed and we feel they are very desirable dogs. We hope to provide them with excellent homes. For each Bouvier adopted, we ask payment for actual expenses incurred or a minimum of $300.00. To be considered as an adopter, please fill out an application.
No Names...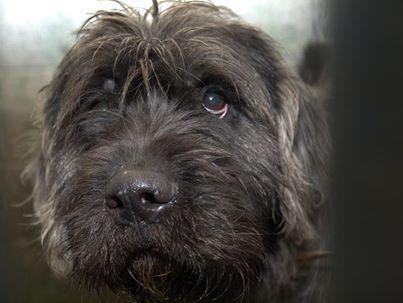 New Jersey
Male
2-3 years
No
No
URGENT: FOSTER HOMES NEEDED ASAP. Two young male Bouviers were taken recently from a hoarding situation in New Jersey. They are somewhere between 2-3 years old. Both are grey/black/brindle with natural ears and tails. Both boys are very sweet and gentle. Presently they are in boarding in a veterinary clinic in northeastern New Jersey. Both boys are in great health, up to date on all shots. They are heartworm negative, neutered and ready for new loving homes. Anyone interested needs to complete our online application. For more information email Leda Kim or call 508 758-2526.

Ozzie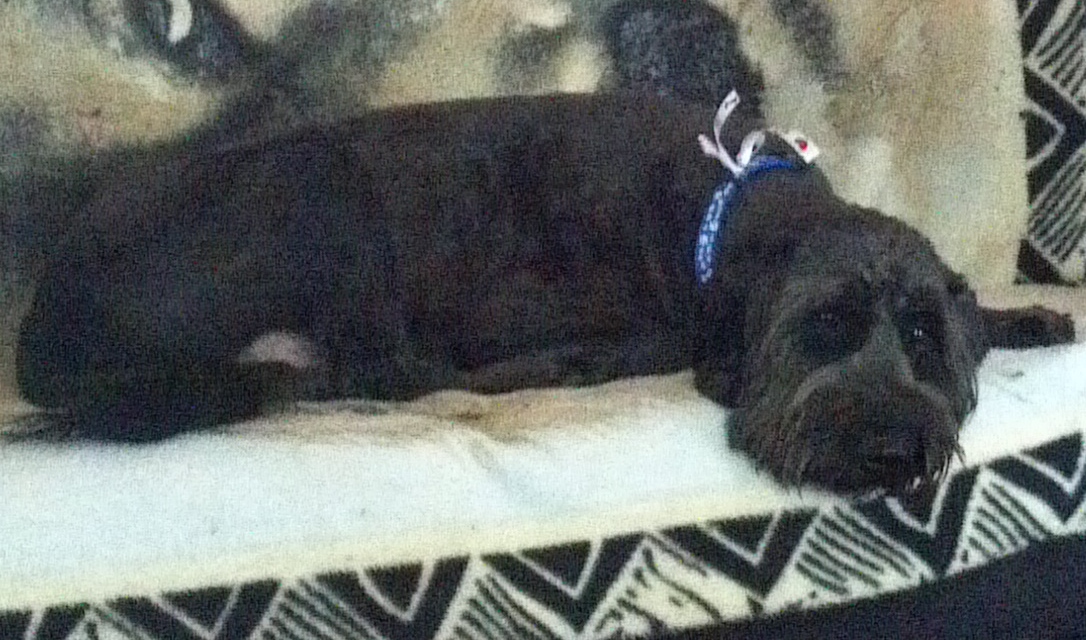 North Platte, Nebraska
Male
2-3 years
No
No
Oswald, aka Ozzie, was found running the countryside near Arnold, Nebraska. He was a matted mess when he was taken to the North Platte Animal Shelter but since coming into rescue has cleaned up nicely! Ozzie is a young male, on the small side at 61 lbs., with natural ears and tail. It is estimated that he is approximately 2-3 years old. He has been brought up to date on his vetting, wormed, and neutered. Ozzie is a sweet boy who loves attention and wants to be with his people. He gets along well with the dogs living in his foster home, and is crate trained and house broken. He walks well on a leash and loves to run in his fenced backyard! Overall, he seems to have a very laid back temperament. He has not been tested with cats nor small children. He knows a few behaviors such as sit and down, and is working on his recall! Ozzie is being fostered in Nebraska by a very kind member of the American Bouvier des Flandres Club. To be considered as an adopter, please fill out an application on-line. For more information email Howard Witkin or call 303-789-4950.

Lizzy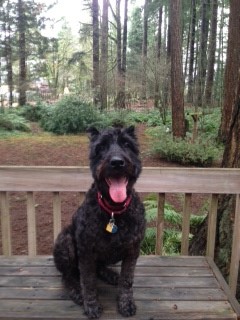 Boring, OR
Female
7 years
Yes
Yes
Lizzy is an affectionate, intelligent Bouvier looking for companionship and a forever home after being surrendered to rescue when her owner passed away. This seven year old beauty has cropped ears and a docked tail, and loves to be the center of attention! Weighing 70 lbs., Lizzy is crate trained, knows basic obedience and is very willing to please. Lizzy is a quick learner and is food motivated. She is playful, enjoys walks, and loves car rides! But she also loves cuddling and can be content lying by her person's side. She seems to be most comfortable around women, but does well with men who are dog friendly. Although she can be protective around strangers and distrustful at first, she bonds quickly once trust has been established. After traveling a tough road, Lizzy deserves to live comfortably in a home with someone who has time for her, and one in which she is not left home alone for hours at a time. Lizzy has lived in a home with a cat, and although Lizzy is good with other dogs, she would prefer a home without other dogs with whom she has to compete for attention. We recommend a home without children, since Lizzy can be unpredictable around little ones. Lizzy is spayed, and is up to date on her vet care. To be considered as an adopter, please fill out an application on-line. For more information email RuthAnn Lee or call 503-970-0186.